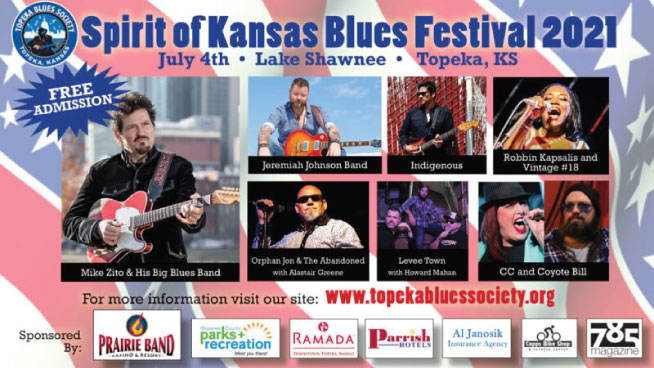 The Spirit of Kansas is back for 2021. The 24th Spirit of Kansas, Shawnee County's annual 4th of July festival, was cancelled in 2020 due to the COVID-19 pandemic. The festival is back in full this year with a car show, golf tournament, Blues Festival, water ski show, food trucks, art and craft vendors, and the Capitol Federal® fireworks display set to patriotic music. Tune in to Majic 107.7 to hear the patriotic soundtrack. The Topeka Blues Society has put together a line-up of seven blues artists. The Blues Society also schedules the food trucks and art and crafts vendors for the festival.
Spirit of Kansas Schedule:
• 9 a.m. – Car Show (8 a.m. registration) in Tinman Circle
• 10 a.m. Golf Tournaments at Lake Shawnee and Cypress Ridge Golf Courses
• 11 a.m. — Food and craft vendors open until 7:30 p.m.
• 11:30 a.m. – Spirit of Kansas Blues Festival begins at 11:30 a.m
• 6:30-7:45 p.m. – Shawnee County Boat & Ski Club's Water Ski Show
• 10 p.m. – Capitol Federal Spirit of Kansas fireworks display synchronized to patriotic music on 107.7 FM
Festival Schedule:
11:15 Spirit Dancer Dennis Rodgers
11:30 Color Guard/National Anthem Noon CC & Coyote Bill
1 p.m. Orphan Jon & The Abandoned with Alastair Greene
2 p.m. Robbin Kapsalis & Vintage #18
4 p.m. Jeremiah Johnson
5:45 p.m. Indigenous
7:15 p.m. Mike Zito & The Big Band
9 p.m. Levee Town & Howard Mahan
Event Map: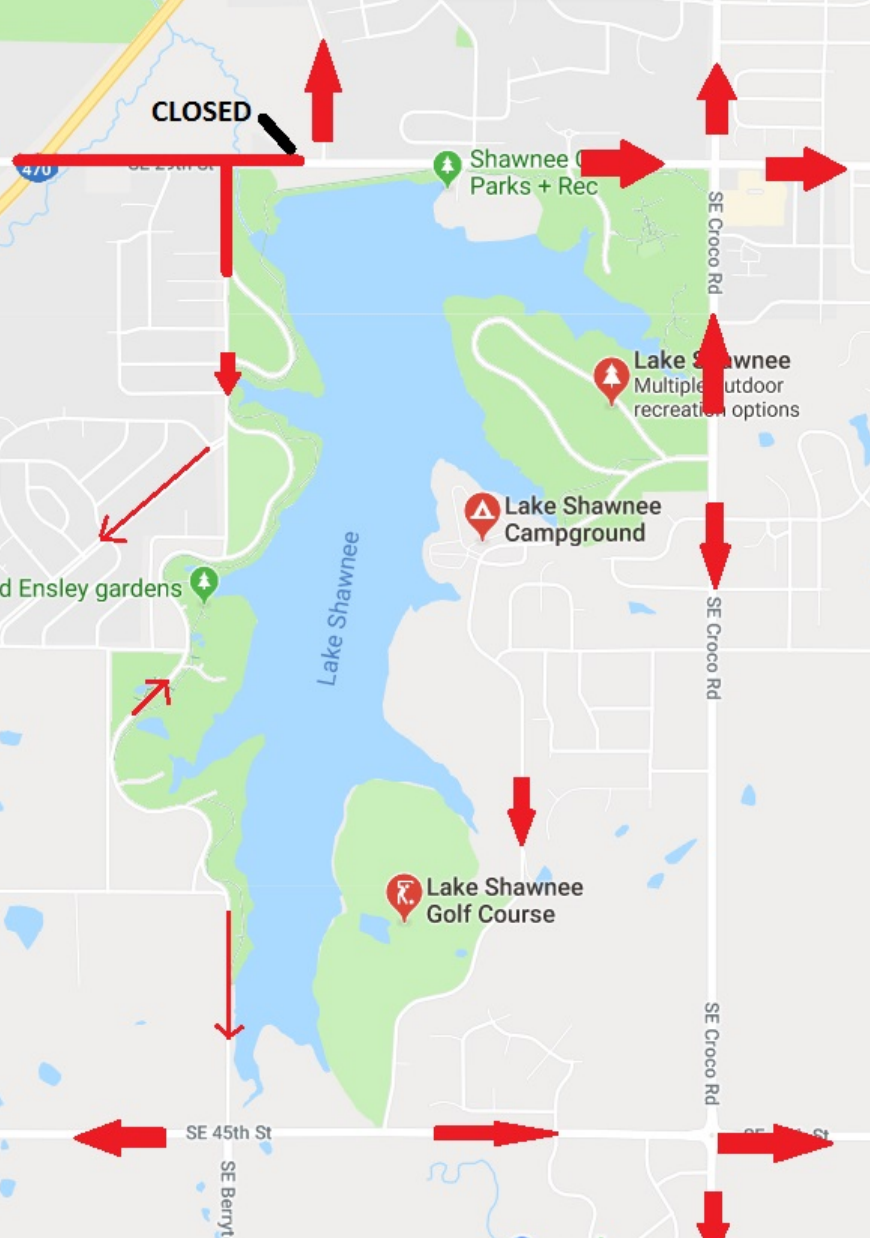 There will be no shuttle buses this year, so patrons should plan to arrive at the festival by private vehicle. Patrons are allowed to bring coolers of non-alcoholic beverages. No alcoholic beverages or personal fireworks are allowed.